Rose Dela Cruz
(2021, 148x100mm watercolor)
Hey gang!
Today is September 1st, the sky is blue where I live and time flies fast doesn't it?
Right now, I'm focusing on my art business. I did apply for a job and the interview was good, I'm just waiting for their HR to do their thing. I don't really mind the wait. If money wasn't an issue, I don't mind at all.
Tbh, though, I'd rather be doing this - art. I don't know what else I could be doing.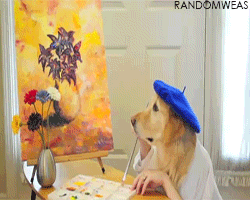 But sometimes, I feel like a fool haha. It's days and days of pouring out all of my effort and sometimes there's no immediate result which may feel discouraging.
BUT I know that I got to believe in myself and keep doing the work.
I did a lot of painting and drawing today and I feel happy about it!
Anyways, today's art: a sneak peek into Héloïse and Marianne's domestic life? :D
Here, Marianne is smoking her pipe while she reads the daily newspaper. Héloïse drinks her morning coffee.
"What's the news today, dear?"
"'The Queen: in lesbians with the Duchesse de Polignac.'"
"I hear that she is invited to her chambers every night."
"Ooh, darling, tell me more."
Context: During King Louis XVI's reign, Yolanda Polastron aka Madame de Polignac was very close to Queen Marie Antoinette. The Queen adored her greatly and bestowed a lot of favors to her and her family, even raising her rank to Duchess which wasn't popular with the other aristocrats at the royal court. This also caused the rumors that they're in lesbians with each other and was used as propaganda against the Queen.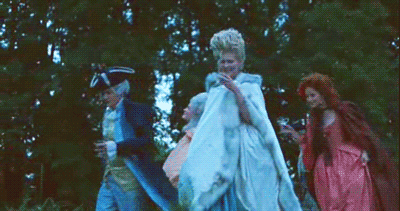 And that's it for today! Thanks for reading!
---
If you like my art, consider becoming a patron! Patreon is a platform that empowers artists like me to create more great content. Join us to support my work! Or you can also buy me coffee.
​
❤❤❤ Special thanks to my lovely patrons!: ❤❤❤
Nina L., Randall L., Baby D., Laurel H., Maryanne R., Katelyn F., Natasha H., Anny S., Melissa L., Richard T., Meg J., Ros H., Lauren L.!