Rose Dela Cruz
(2021, 148x100mm watercolor)
**Entries for the Special Mini Art Giveaway are now closed. Thank you for your interest! Lots will be drawn tomorrow Saturday, Sept. 4 @ 3pm HST!
Holy cow, I've been doing so much stuff. Mainly drawing and painting. And writing posts, of course.
When you have an art business, it's surprising how much time you dedicate not just for creating art itself, but also in keeping track of your income and expenses, marketing your stuff, packing orders, etc etc etc.
One of the things I feel good about, though, is that through the online shop a donation towards wildlife conservation efforts and helping the local community was made possible today. It's not really a huge amount XD but I feel happy even with this small accomplishment.
Today's art is called "Lake"! It's inspired by the lake scenes in the Naomily episode of Skins and in Netflix's The Half of It.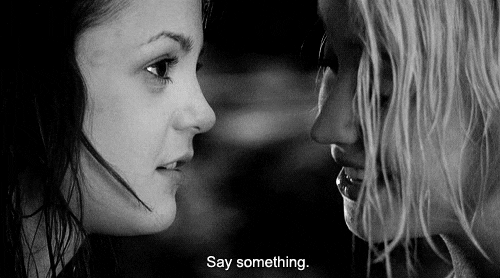 I drew Marianne and Héloïse's clothes in a corner but I forgot about it until I painted the background. 😆
Just two naked womans frolicking in the lake. *wink wink* lol I mean-
Luxuriating in the freshness of the water, and the sheer joy of the moment. :)